Filter ball introduction
Maifanite stone ball is made by natural maifanite ( aka Maifan stone,Maifanshi stone ) is produced from porphyritic pea gravel in the valley , named maifan stone because of its appearance  is similar to rice. It is a kind of mineral health healing stone with biological activity.It can dissolve out 42 kinds of elements including 20 kinds trace elements which human body need and 15 kinds rare earth elements.Maifan stone is earliest natural mineral medicine stone which we applied, it can dissolving out the Potassium Sodium, Magnesium,Silicon, Fierce,Ti, P etc. more than 20 kinds nutrient elements which are necessary for human body.Especially the metasilicic acid content can reach 60mg/L, it is as same as the International Mineral Water Standard.The maifan stone is called as Health stone, Longevity stone.
Maifan stone ball gives  minerals such as ionized calcium, magnesium, sodium, potassium ion, which were taken away while purifying the water. Maifan stone is widely used in medical, food and health, environment protection, water quality improvement, beverages, wine, medicine, deodorant, crops, flower cultivation, poultry,  aquaculture  etc. industries.It has the character such as purifying water quality, increase the biological activity of water,improve the body's physiological function and adjust the pH value by two-way regulating.
If drinking the water that treating by maifan stone for a long time, that can protect liver, invigorating stomach, diuresis, stable and healthy blood pressure,improve blood circulation, preventing sickness,anti-cancer, prolong life, protect skin and beaty face, strong bones, develop brains, promoting growth, stop bleeding and detumescence. It widely used in medical, food and health, environment protection, water quality improvement, beverages, wine, medicine, deodorant, crops, flower cultivation, poultry,aquaculture etc. industries.
The water treated by maifan stone  can increase the minerals in the water to active the Ion of water, it also can absorb the toxic substances because of pollution. and change the water into the clean active mineral water.    Just because of these character of maifan stone,our maifan stone ceramic ball can dissolve out  Zinc and Metasilicic acid.their contents can up to the National Standard for  drinking water.After the testing of toxicology experiment and radioactive by National Health Department and prove that the Maifan stone ball is poisonless and harmless to human body.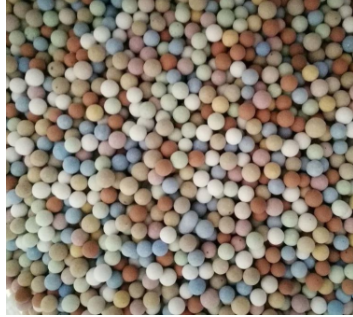 1. We have a strong R&D team that can develop and produce products according to drawings or samples provided by customers.
2. As a famous China High Pressure Water Saving SPA Ionic Filter Shower Head factory, We have our own mold factory and 2 processing factories. We sell products directly with high quality and low price.
3. We have our own laboratory and the most advanced testing equipment in the industry to ensure product quality.
4. In order to meet the needs of customers in the market, we will launch 5-10 new products every month.
5. Our annual output exceeds 7,200,000 pieces, which can meet the needs of customers with different purchase quantities.
6. According to the customer order and the delivery date agreed by the customer, the goods will be completed one week in advance and stored in the warehouse, and delivered on time.
7. Quality control center do zero failure detection for each product,it effectively avoid defects such as leakage,circlip.Set up effective CCP system including identification,monitoring and improvement,to ensure product quality achieve level.
Company
&nbsp
Cixi XinYi Sanitary Wares Co.,Ltd.Cixi xinyi overflow from establish a beginning that defend bath is committed to create a high quality of the life of a modern sanitary ware, as a professional manufacturer of the flower is aspersed, Xinyi sanitary ware rely on advanced production technology and strong research and development strength.In the face of new market opportunities, we will use a new corporate image, standardized management system, flexible marketing methods, great strides to develop domestic and foreign markets.
&nbsp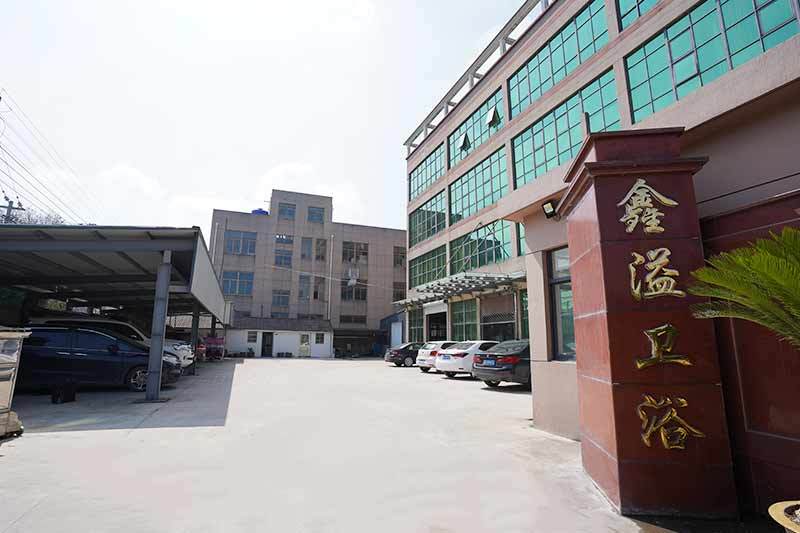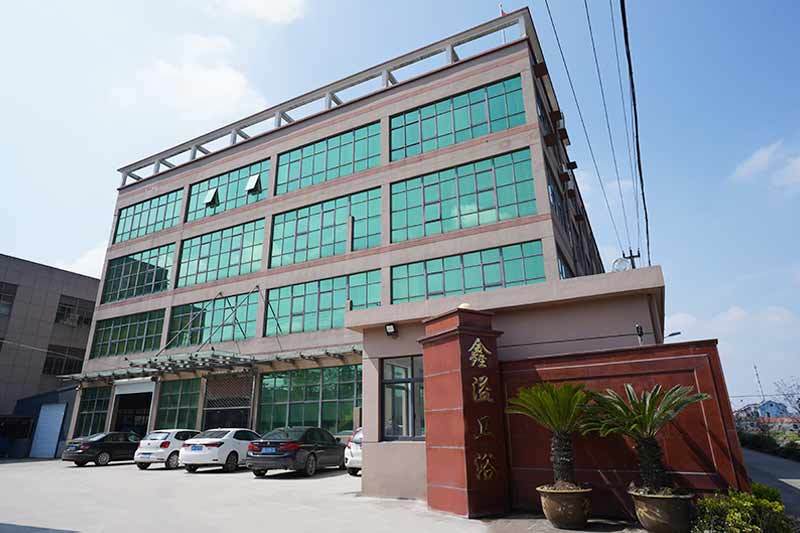 &nbsp
NO. 155, CHANGSHENG VILLAGE, ZHOUXIANG TOWN, CIXI CITY, ZHEJIANG PROVINCE, CHINA
INFO@CXXINYI.COM.CN
+86-574-63415668
https://www.cxxinyi.com.cn/